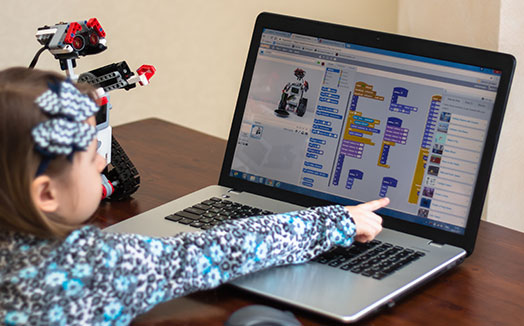 Title
Online live sessions
We teach through online live sessions with Zoom virtual classes, and Google Classroom support for classroom management. We believe interaction between students and tutors is essential to learn coding. Our tutors are experienced with e-learning. Parents and kids can also use WhatsApp to facilitate contact with tutor.
Remote learning seems built for teaching Coding with its easy screen sharing advantage. Remote learning is actually awesome! More kids would say they prefer to take this course online. From the comfort of their homes, they can explore new ways to unleash their creativity in a fun, friendly and helping environment.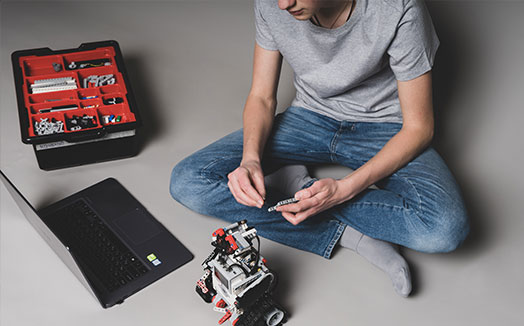 We take pride in our challenging and engaging curriculum. Our game based projects will guarantee their interest in learning programing while enjoying their creations. Every student completes at least one project every session. The level of difficulty gradually increases to make sure students are engaged and challenged. Every lesson is supported with:
PowerPoint Presentation
Project Guide
Lab Resources (code)
Enroll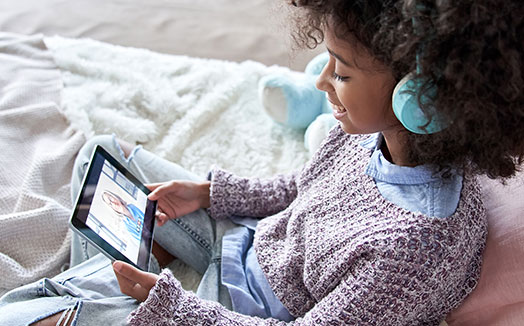 Title
Positive screen time
Our caring tutors will make sure your kids have fun, while learning about this important skill. A project based curriculum will expand their minds, and provide them critical thinking skills necessary for their development.
Enroll
You Kids will love to program a robot or learn to develop a mobile application after school. Ask Them!